The Celebration Event will be held in spring 2019.
Click below to view pictures from the 2018 event!
The Pennsylvania Association for the Education of Young Children recognizes the critical role advocacy plays in high quality early learning settings and celebrates those who speak on behalf of Pennsylvania's children. As the voice for early care and learning, community advocates are an invaluable component to assuring all Pennsylvania's children get the start that they deserve in school and in life.
The VOICE for Children Award is the only statewide award in Pennsylvania recognizing the grassroots leaders whose work impacts the quality of care for young children in diverse settings.  Now in its ninth year, the VOICE Award celebrates not only individual award recipients, but the early childhood profession.
Do you know an outstanding early childhood professional who is raising their voice to make a difference in the lives of young children and families through advocacy? PennAEYC is asking you to nominate qualified individuals to be recognized for their contributions. Download the award description and nomination form here 2019VOICEAwardDescription and 2019 VOICE for Children Award Nomination Form.
The winner will be honored at the VOICE for Children Award Reception and Dinner in spring 2019 in Harrisburg, PA!
Nominees must:

Display dispositions of a model early childhood advocate, including (but not exclusive to) serving as an expert witness, providing public testimony, appearing in media, serving on a board in a public policy capacity, receiving distinctive honors or awards for previous advocacy work, leading advocacy campaigns or actions, working with leaders and elected officials to affect change, and/or recognized as an early childhood leader among his or her community.
Be a current member of PennAEYC to be considered.
Nominations must be submitted no later than October 31, 2018.
We are honored to celebrate the accomplishments of four professionals who have demonstrated outstanding dedication and commitment to advocating for high quality early learning opportunities in Pennsylvania.
The 2018 VOICE for Children Award 
Dewetta Logan M.ED., 
Owner/Director, Smart Beginnings Early Learning Center, Philadelphia PA

The 

2018 

V

OICE for Children Award
In memory of Patricia (Miss Pat) Cobbs,
Owner, JLC DayCare, Swissvale, PA

The 

2018 Distinguished Career Award
William H Isler,
President Emeritus, 

The Fred Rogers Company, Pittsburgh PA
The 201

8 Vision Award
Peter Danchak,
President, Northeast PA, PNC Bank, Scranton PA
2018 VOICE for Children Award Celebration Dinner
2018 VOICE for Children Award Celebration Dinner was a great success!
Congratulations to the 2018 honorees!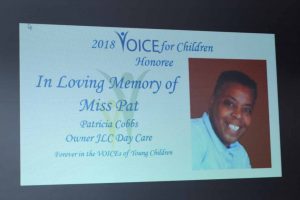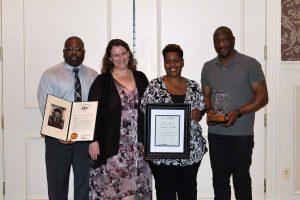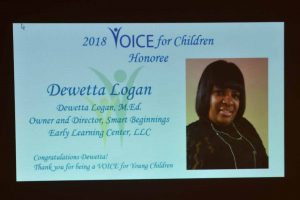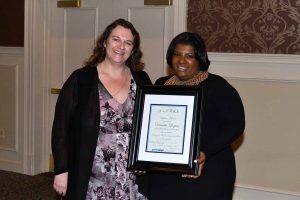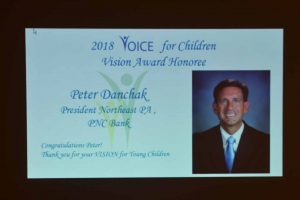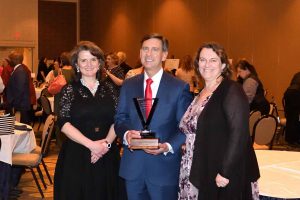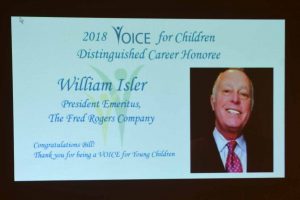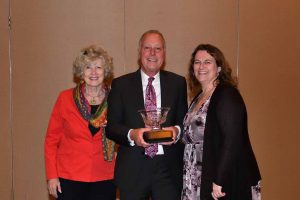 Save the Date... 2019 VOICE for Children Award Celebration Dinner April 12, 2019
Thank you to the 2018 VOICE for Children Award Celebration 
Sponsor. For information on how your company can support and sponsor PennAEYC events please contact 
717-635-9026
We look forward to the
2019 VOICE for Children Awards Celebration on April 12, 2019!
Mark your calendar now!
2018 VOICE for Children Platinum Sponsor

2018 VOICE for Children Platinum Sponsor

2018 VOICE for Children Silver Sponsor

2018 VOICE for Children Bronze Sponsor

2018 VOICE for Children Bronze Sponsor

2018 VOICE Hero Sponsor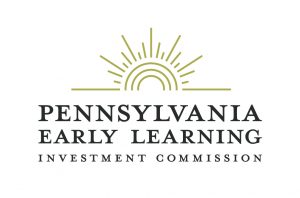 2018 VOICE Hero Sponsor