Our commonwealth needs to make further investments and improve policies for the children and families served in the early care and education system. Read below for updates and information about Pennsylvania-focused policy and advocacy.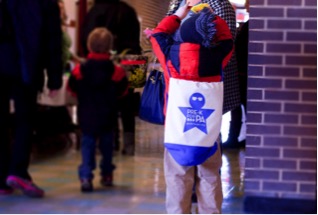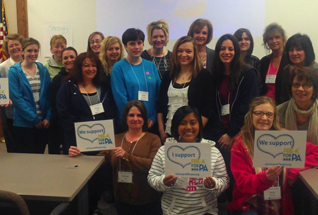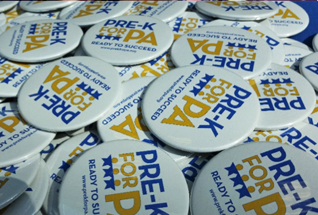 Latest News in PA:
Wolf Administration Releases Ready to Start Task Force Report with Priorities to Help the Youngest Pennsylvanians
Harrisburg, PA – The Wolf Administration today issued its report, "Governor's Ready to Start Task Force: A Four-Year Framework to Support Pennsylvania's Infants and Toddlers," for how best to care for the state's youngest residents.
"The report fulfills the task force's goal to identify programs and policies to help infants and children age zero to three get a strong, focused beginning toward a healthy, happy, fulfilling life here in the commonwealth," Governor Tom Wolf said. "The Ready to Start Task Force report prioritizes the needs of our youngest children and the framework for how we provide those needs."
Read the full press release here
Governor Wolf Announces Plan for Spending Federal Child Care Funds; Proposes New Pre-K Investment in  FY 2019-20 Budget Proposal
On February 5, Gov. Tom Wolf presented his fiscal year 2019-20 budget proposal. Focusing on his plan to make the Pennsylvania workforce the strongest in the nation, he outlined several increases in early care and education programs, as well as his plans to spend over $101 million in federal child care funds. The proposal includes the following:
Child Care – $101 million federal spending plan; $150,000 reduction in state funding
$15 million in federal funds to provide subsidized child care for 970 additional infants/toddlers in STAR 3 and 4 programs.
$10 million in federal funds to provide a 28 percent increase to tiered reimbursement rates for STAR 2, 3 and 4 providers for infant/toddler care.
$2 million in federal funds to support an "Early Childhood Career Pathways Initiative" for education, training and professional supports for an apprenticeship, or work-based learning model for professionals serving infants/toddlers in early care and education programs.
$74 million in federal funds to provide a rate increase for subsidized providers for an increase in the minimum wage to $12/hour.
Today only one-third of subsidized children are accessing high-quality STAR 3 and 4 care, 4,300 children are on the subsidy waiting list, with families waiting 88 days to access subsidies they need to work, 50 percent of child care staff are receiving public assistance and child care subsidy reimbursements do not cover the cost of quality care. PennAEYC, along with nine partner advocacy organizations, launched a new advocacy campaign last week – Start Strong PA - to turn those numbers around and increase access to high-quality child care for families so their infants and toddlers can grow, learn and succeed.
We are pleased to see the federal spending plan includes a waiting list initiative to serve more infants/toddlers in high-quality care and an increase in tiered reimbursement that will provide further program stability and consistency in teacher: child relationships. These are proposals for which we and partners advocated and align with our goals. We also believe the "career pathways" initiative will help to attract and retain talented early care and education teachers, another hallmark of the campaign. PennAEYC looks forward to learning more about Gov. Wolf's  minimum wage proposal's impact on the professionals in our field and the programs in which they work. While we appreciate the allocation of these critical federal dollars and again thank our federal delegation for strong, bipartisan support for high-quality child care, we are concerned with the lack of new state investments in this area. 
Pre-k – Expansion of $50 million
$40 million for the Pre-K Counts program
$10 million for the Head Start Supplemental Assistance Program
This expansion would serve 5,500 additional young children.
Today the commonwealth ranks 18th of the 30 states investing in high-quality, publicly-funded pre-k and with this investment 100,000 children still lack access. As a leading partner in the Pre-K for PA campaign, PennAEYC is advocating that lawmakers fully-fund Gov. Wolf's proposal.
Evidence-Based Home Visiting and Early Intervention
In addition, the budget proposal includes a $5 million investment in evidence-based home visiting programs to expand home visiting for 800 eligible families. For more information on home visiting advocacy efforts go to www.childhoodbeginsathome.org There is a $15 million state funding increase proposed in the Department of Education budget and a $9.75 million increase in the Department of Human Services (DHS) budget for Early Intervention to continue to support the cost of children receiving services. The state funding increase for DHS Early Intervention includes $5 million, coupled with $1.8 million in federal funds, to allow for a 3 percent rate increase.
PennAEYC commends Gov. Wolf for his continued commitment to early care and education programs in the commonwealth and encourages a state investment be made in high-quality child care so we can provide children with the educational foundation they all deserve. We will advocate for these investments as the budget process continues. Please stay tuned for what you can do join us!
General Assembly Actions
The Pennsylvania General Assembly kicked off the 2019-20 Legislative Session in January. PennAEYC staff are monitoring legislation that is being introduced for any new developments in early care and education. See our position statements for legislation we are monitoring.
Poll Shows Majority of Pennsylvanians Support Increased Funding for High-Quality Child Care Programs
A recent poll of 602 Pennsylvania residents conducted by Magellan Strategies  demonstrates strong support for funding high-quality child care. Key findings from the poll indicated that:
77% support and 55% strongly support increased funding for high-quality child care programs.
77% believe high-quality child care is very expensive and 82% believe the government needs to do more to make programs affordable for families.
Use this link to view the polling memo for further details Pennsylvania Early Childhood Learning Survey Summary 052918 RELEASE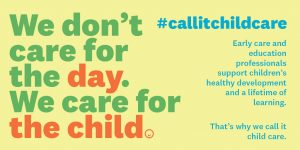 Call it Child Care
In June of 2018, the Pennsylvania General Assembly passed House Bill 1677 to update PenDFnsylvania law and require updates to regulations to use the term "child care" rather than "day care" to reflect the work of early learning programs more accurately.
Thanks to advocates across the state, HB 1677 passed and was signed by the Governor. PennAEYC is proud to support the work of our partner, Trying Together, as they recently launched the "
Call It Child Care
" initiative, calling on early childhood professionals, families, and community members to recognize that:
The impact of child care is much longer than a day.
The words we use affect the public's perception and the field's own accountability in providing high-quality care.
The term "child care" acknowledges the complexity of a high-quality early care and education program.
For more details and a resource tool kit, click here.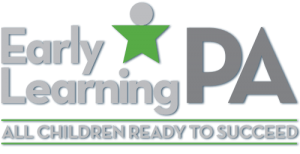 Early Care and Education Campaign Information
PennAEYC is a leadership organization in the following campaigns:
Early Learning PA (ELPA) is a statewide, non-partisan broad-based coalition that advocates access to voluntary, high-quality early learning opportunities for all Pennsylvania children. ELPA's public policy agenda focuses on four key components of early learning opportunities: pre-kindergarten, child care, home visitation and early intervention. The ELPA coalition supports targeted campaigns dedicated to advancing its early learning agenda. Early Learning PA's mission is to secure, by 2020, adequate resources to ensure all Pennsylvania's children and families have access to voluntary, high-quality early learning opportunities that capitalize on a child's most rapid period of brain development – birth to age 5.
For additional information on the campaign, visit www.earlylearningpa.org and follow on twitter @ELPAtweets.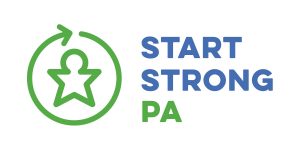 Start Strong PA Through a statewide collaboration of partners, Start Strong PA aims to support all three by advocating for increased access to and affordability of high-quality child care programs, beginning with infants and toddlers.
For additional information on the campaign, visit https://startstrongpa.org and follow on Facebook and twitter @StartStrongPA.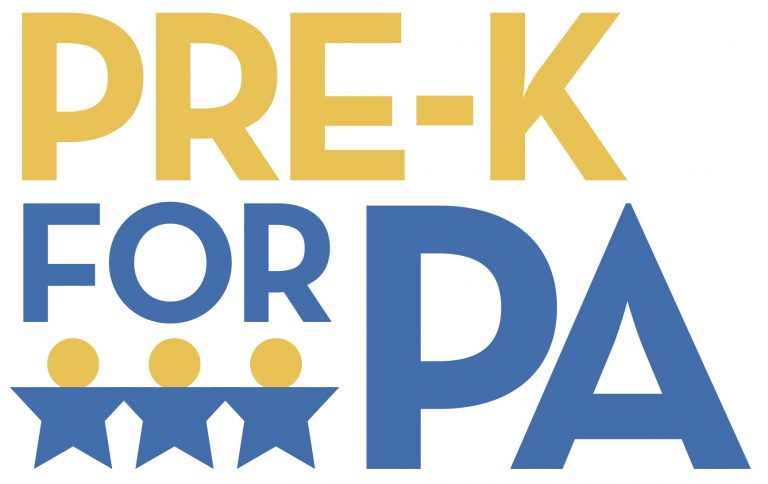 The Pre-K for PA Campaign has a vision that every 3 and 4-year old in Pennsylvania will have access to high-quality pre-k.
For more on the Pre-K for PA campaign, visit www.prekforpa.org, follow on Facebook at facebook/prekforpa and twitter @PreK4PA.
Childhood Begins at Home - For more information about advocacy on evidence-based home visiting programs, check out the Childhood Begins at Home campaign at https://www.childhoodbeginsathome.org