Our commonwealth needs to make further investments and improve policies for the children and families served in the early care and education system. Read below for updates and information about Pennsylvania-focused policy and advocacy.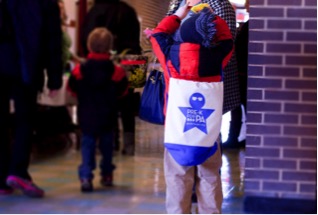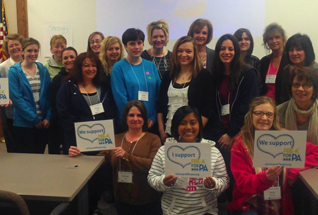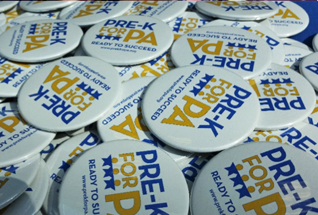 Latest News in PA:
Governor Wolf Announces Spending Plan; Greater Investment needed in High-Quality Early Care and Education Programs  
On February 4, Gov. Tom Wolf presented his fiscal year 2020-21 budget proposal. While the proposal includes a continued commitment by the administration to increase funds to serve more children in high-quality pre-k, it fails to expand access to high-quality child care programs. PennAEYC, along with its advocacy partners  in the Start Strong PA, Pre-K for PA and Childhood Begins at Home campaigns, is calling for the General Assembly to go beyond the administration's proposal and prioritize greater investments in the continuum of early care and education services for Pennsylvania's working families.
Please find a detailed overview of key line items and new initiatives that impact the early care and education community below for your information. In the coming days, PennAEYC and its advocacy partners will be obtaining additional information on the spending plan and will be in touch with advocacy opportunities so we can work together to ensure the commonwealth invests appropriately in its youngest children, working families and early care and education providers.
Child Care
Only 34 percent of infants/toddlers in subsidized child care are being served in a quality setting and we have a waiting list for subsidized child care. Despite citing the lack of high-quality child care as a major barrier to participation in the workforce, the budget proposal did not include any new state funding to serve children on the child care subsidy waiting list or any funding to support and/or increase the supply of high-quality programs. We must do better for Pennsylvania's working families.  
Gov. Wolf's plan includes a proposal to increase the minimum wage to $12/hour effective July 1, 2020, with a $.50 increase annually up to $15/hour on July 1, 2026. It also includes proposals to increase base rates, restructure subsidized child care copayments, test and remediate lead in child care settings and create a competitive grant program to address workforce barriers. PennAEYC will seek additional detail on these proposals. Finally, additional funding to hire new certification staff was proposed.
State child care funding  - The Child Care Services line item was level-funded, while the Child Care Assistance line item received an extremely small increase of $108,000. This increase would help support the proposed base rate increase and minimum wage increase to $12/hour.
Federal child care funding – The administration proposed to allocate a combination of CCDBG, TANF and SNAP-Child Care funds in the following areas:
$74.1 million to support Gov. Wolf's proposed minimum wage increase to $12/hour.
$15.3 million to increase base rates.
$436,000 to restructure child care copayments.
Increased certification staffing – Funding for 30 new positions is proposed to support increased workloads and ensure timely certification inspections, investigate complaints and provide technical assistance to providers.
Department of Community and Economic Development – Competitive Grant Program - $12 million is proposed to address the barriers to work outlined by the Keystone Economic Development and Workforce Command Center. A number of entities would be able to apply for funds, including child care programs. Non-traditional child care is mentioned as a focus area for these funds in the budget proposal.
Lead Testing and Remediation – Pennsylvania submitted a grant application that is cited in the budget proposal which would yield $1.7 million to be used to develop and implement a lead testing program in 3,000 schools and child care facilities. Testing will prioritize facilities serving children ages six and under, underserved and low-income communities and facilities that are older and more likely to contain lead plumbing. The commonwealth is awaiting notification of awards.
Pre-K
Gov. Wolf proposed serving 3,270 additional children in high-quality pre-k through investments of:
$25 million for the Pre-K Counts program.
$5 million for the Head Start Supplemental Assistance Program.
The commonwealth is being outranked when it comes to expanding access to high-quality, publicly-funded pre-k, coming in at 19th among the 28 states that also publicly fund high-quality pre-k programs with similar quality standards. Fifty-six percent of eligible children do not have access to high-quality pre-k in Pennsylvania. Gov. Wolf is to be commended for his continued support of high-quality pre-k, but we need to move the needle quicker to ensure more children have access and to boost quality pre-k provider rates for inflation.
Evidence-Based Home Visiting
The budget proposal includes $2.4 million in new state dollars. However, that funding will be used to replace reduced federal funding to preserve current slots and support Medicaid managed care organizations offering short-term, in-home services for first-time mothers. The Childhood Begins at Home campaign cited disappointment over the proposal, as it does not build upon the steady progress of investing in evidence-based programs to expand services to additional children and families.
Early Intervention
The DHS budget includes $14.3 million in new state funding to provide a three percent increase to county administration and continue to support the current program for infant/toddler Early Intervention.There is a $11 million state funding increase proposed in the Department of Education budget to serve 2,000 more children in preschool Early Intervention.
Wolf Administration Releases Ready to Start Task Force Report with Priorities to Help the Youngest Pennsylvanians
Harrisburg, PA – The Wolf Administration today issued its report, "Governor's Ready to Start Task Force: A Four-Year Framework to Support Pennsylvania's Infants and Toddlers," for how best to care for the state's youngest residents.
"The report fulfills the task force's goal to identify programs and policies to help infants and children age zero to three get a strong, focused beginning toward a healthy, happy, fulfilling life here in the commonwealth," Governor Tom Wolf said. "The Ready to Start Task Force report prioritizes the needs of our youngest children and the framework for how we provide those needs."
Read the full press release here
General Assembly Actions
The Pennsylvania General Assembly kicked off the 2019-20 Legislative Session in January. PennAEYC staff are monitoring legislation that is being introduced for any new developments in early care and education. See our position statements for legislation we are monitoring.
Poll Shows Majority of Pennsylvanians Support Increased Funding for High-Quality Child Care Programs
A recent poll of 602 Pennsylvania residents conducted by Magellan Strategies  demonstrates strong support for funding high-quality child care. Key findings from the poll indicated that:
77% support and 55% strongly support increased funding for high-quality child care programs.
77% believe high-quality child care is very expensive and 82% believe the government needs to do more to make programs affordable for families.
Use this link to view the polling memo for further details Pennsylvania Early Childhood Learning Survey Summary 052918 RELEASE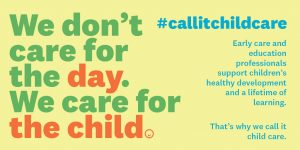 Call it Child Care
In June of 2018, the Pennsylvania General Assembly passed House Bill 1677 to update PenDFnsylvania law and require updates to regulations to use the term "child care" rather than "day care" to reflect the work of early learning programs more accurately.
Thanks to advocates across the state, HB 1677 passed and was signed by the Governor. PennAEYC is proud to support the work of our partner, Trying Together, as they recently launched the "
Call It Child Care
" initiative, calling on early childhood professionals, families, and community members to recognize that:
The impact of child care is much longer than a day.
The words we use affect the public's perception and the field's own accountability in providing high-quality care.
The term "child care" acknowledges the complexity of a high-quality early care and education program.
For more details and a resource tool kit, click here.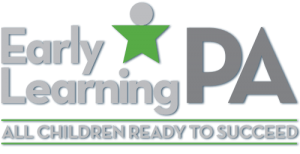 Early Care and Education Campaign Information
PennAEYC is a leadership organization in the following campaigns:
Early Learning PA (ELPA) is a statewide, non-partisan broad-based coalition that advocates access to voluntary, high-quality early learning opportunities for all Pennsylvania children. ELPA's public policy agenda focuses on four key components of early learning opportunities: pre-kindergarten, child care, home visitation and early intervention. The ELPA coalition supports targeted campaigns dedicated to advancing its early learning agenda. Early Learning PA's mission is to secure, by 2020, adequate resources to ensure all Pennsylvania's children and families have access to voluntary, high-quality early learning opportunities that capitalize on a child's most rapid period of brain development – birth to age 5.
For additional information on the campaign, visit www.earlylearningpa.org and follow on twitter @ELPAtweets.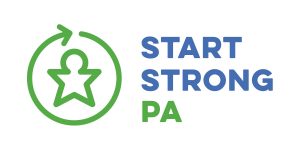 Start Strong PA Through a statewide collaboration of partners, Start Strong PA aims to support all three by advocating for increased access to and affordability of high-quality child care programs, beginning with infants and toddlers.
For additional information on the campaign, visit https://startstrongpa.org and follow on Facebook and twitter @StartStrongPA.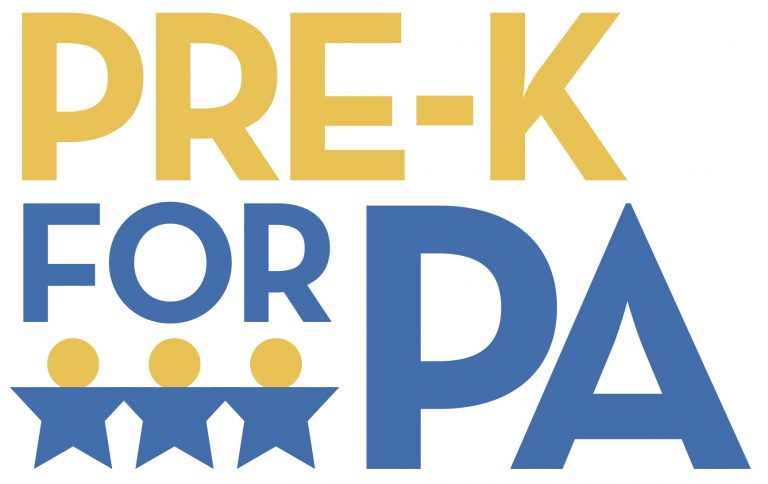 The Pre-K for PA Campaign has a vision that every 3 and 4-year old in Pennsylvania will have access to high-quality pre-k.
For more on the Pre-K for PA campaign, visit www.prekforpa.org, follow on Facebook at facebook/prekforpa and twitter @PreK4PA.
Childhood Begins at Home - For more information about advocacy on evidence-based home visiting programs, check out the Childhood Begins at Home campaign at https://www.childhoodbeginsathome.org