Our commonwealth needs to make further investments and improve policies for the children and families served in the early care and education system. Read below for updates and information about Pennsylvania-focused policy and advocacy.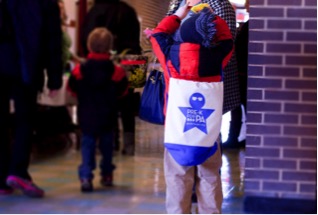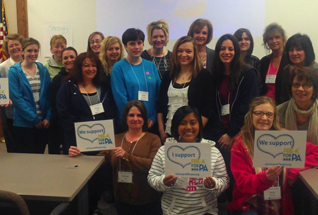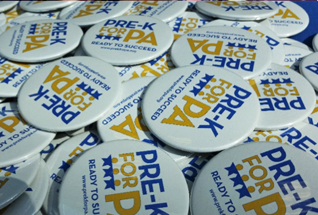 Latest News in PA:
Big Wins for Early Care and Education in the State Budget 
On June 22, Gov. Wolf signed House Bill 2121 into law, which provides for the fiscal year 2018-19 budget. We are excited to share that there were significant new state investments in early care and education programs! New investments include:
Child Care Services: $6.8 million to serve 1,100 children on the child care subsidy waiting list.
Pre-K: $25 million

$20 million for Pre-K Counts to convert 430 half-day slots to full-day slots and provide 2,125 new full-day slots
$5 million for the Head Start Supplemental Assistance Program to serve 490 additional children.

Evidence-based Home Visiting: $6.7 million
Early Intervention: $21.6 million in the Department of Education budget / Supplemental appropriation in fiscal year 2017-18 of $7.6 million to cover one-time expenses and an increase of $6.3 million over the 2017-18 appropriation in the Department of Human Services budget 
These investments would not have happened without the voices of early care and education workforce and advocates. We want to thank you for your help, in particular, in securing the increase in child care services. You communicated the importance of high-quality child care for children and their families to our elected officials and they listened! As a principal partner in the Pre-K for PA campaign, we are also excited about the thousands of additional children that will now benefit from a high-quality pre-k experience.
General Assembly Actions
The Pennsylvania General Assembly recessed for the summer and will return to finish the 2017-18 Session in the fall. PennAEYC staff will continue to monitor legislation on our "watch list" and keep an eye out for any new developments in early care and education. See our position statements for legislation we are monitoring.
Poll Shows Majority of Pennsylvanians Support Increased Funding for High-Quality Child Care Programs
A recent poll of 602 Pennsylvania residents conducted by Magellan Strategies  demonstrates strong support for funding high-quality child care. Key findings from the poll indicated that:
77% support and 55% strongly support increased funding for high-quality child care programs.
77% believe high-quality child care is very expensive and 82% believe the government needs to do more to make programs affordable for families.
Use this link to view the polling memo for further details Pennsylvania Early Childhood Learning Survey Summary 052918 RELEASE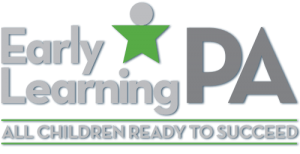 Early Care and Education Campaign Information
PennAEYC is a leadership organization in the following campaigns:
Early Learning PA (ELPA) is a statewide, non-partisan broad-based coalition that advocates access to voluntary, high-quality early learning opportunities for all Pennsylvania children. ELPA's public policy agenda focuses on four key components of early learning opportunities: pre-kindergarten, child care, home visitation and early intervention. The ELPA coalition supports targeted campaigns dedicated to advancing its early learning agenda. Early Learning PA's mission is to secure, by 2020, adequate resources to ensure all Pennsylvania's children and families have access to voluntary, high-quality early learning opportunities that capitalize on a child's most rapid period of brain development – birth to age 5.
For additional information on the campaign, visit www.earlylearningpa.org and follow on twitter @ELPAtweets.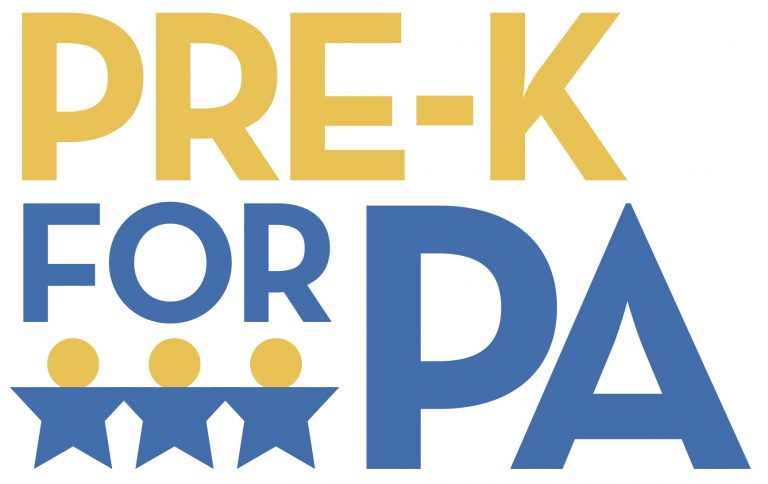 The Pre-K for PA Campaign has a vision that every 3 and 4-year old in Pennsylvania will have access to high-quality pre-k.
For more on the Pre-K for PA campaign, visit www.prekforpa.org, follow on Facebook at facebook/prekforpa and twitter @PreK4PA.