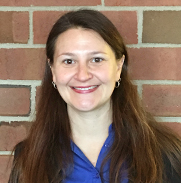 Jen DeBell
Executive Director
Jen provides leadership and daily management of PennAEYC's programmatic work and operations. In collaboration with the Board of Directors, she is responsible for the implementation of the organization's strategic plan. She serves as the lead spokesperson for the organization with the news media, funders and the philanthropic community and other strategic partners.
Prior to her role as Executive Director, Jen served as PennAEYC's Associate Executive Director. In that position, she led PennAEYC's state and federal public policy and government relations work and supported leadership in strategy and development of the organization. She played a significant role in the development of the Start Strong PA advocacy campaign and continues to be a leader in its work, along with serving as a co-chair of the Early Learning PA coalition.
Jen has more than 20 years of experience in state government and non-profit organizations focused on public policy and advocacy for children and families in Pennsylvania. Before joining PennAEYC, Jen was the Policy Director for the PA Department of Human Services (DHS), serving as the primary advisor on policy issues and strategic planning. Jen worked for PA Partnerships for Children (PPC), a non-profit, non-partisan children's advocacy organization, prior to her work in the Wolf Administration. She began as Government Relations Director, was promoted to Vice President of Public Policy and focused on children's health care and early care and education policy and advocacy. Before joining PPC, Jen was the Special Assistant to the Deputy Secretary of the Office of Child Development and Early Learning (OCDEL) where she served as a key policy advisor.  During Gov. Rendell's Administration, Jen worked in the DHS Office of Legislative Affairs, where she was promoted from Legislative Specialist to Director. She is proud to have played a role in the creation of OCDEL at that time. Jen began her career as a Legislative Assistant to former State Senator Allyson Y. Schwartz.
Jen holds a bachelor's degree in political science from Susquehanna University and the certified nonprofit professional credential (CNP). She lives in Hummelstown with her husband, Ben, and children, Brett and Kennedy.
Email: jdebell@pennaeyc.org
Phone: (717) 635-9026