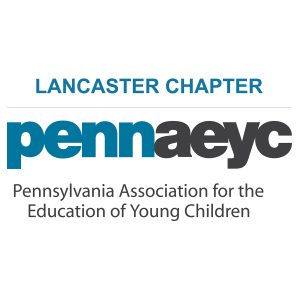 Welcome to our Lancaster County chapter of PennAEYC's page!
Our vision is that all Pennsylvania families will have access to high-quality, affordable early childhood care and education opportunities for their children provided by a profession that is valued, well-compensated and supported.
The Lancaster Chapter of PennAEYC strives to support the early care and education professionals serving children and families in Lancaster County. We strive to do this with support from PennAEYC through professional development and education. We support high quality early education and strongly support NAEYC Accreditation. We welcome input and engagement of member in the Lancaster County and surrounding communities.
Our Mission is to be an effective voice for high-quality early childhood care and education in Lancaster County. We do this through PennAEYC's policy development, advocacy and professional development and supports for early childhood professionals.
______
Contacts
Rose Snyder - rsnyder@pennaeyc.org or by phone at 717-635-9026
______
Chapter Leadership
Rose Snyder, rsnyder@pennaeyc.org
Lucy Stauffer, dstauffer103@comcast.net
______
Upcoming Events
Check back soon!