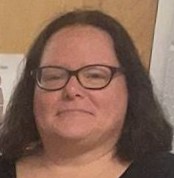 Tracy Weaver
Outreach and Communications Coordinator
Tracy leads PennAEYC's grassroots outreach and advocacy work in Central and North/Northwest Pennsylvania, including efforts to strengthen Pre-K for PA and Start Strong PA campaigns and presence in those areas of the commonwealth. She also coordinates electronic communications and social media for PennAEYC and manages the organization's website.
Tracy has been with PennAEYC since 2010. She is a PQAS certified instructor conducting professional development sessions with early education professionals in the areas of advocacy, leadership and family relationship development. In her early years with PennAEYC, Tracy led the BEST Initiative where she worked with approximately 35 school districts across Pennsylvania to share the importance and benefits of engaging with the early education community.
Tracy has been involved in early care and education for more than 20 years with a focus on advocacy and helping early care and education programs support children and families. Prior to PennAEYC, she coordinated the Early Care and Education Project (LEARN Team) in Jefferson and Clarion Counties for eight years. Tracy has a bachelor's degree from Indiana University of Pennsylvania, a Family Development Credential from Temple University and lives in rural Clearfield County.
Email: tweaver@pennaeyc.org
Phone: 717-805-6013