PennAEYC is a 501(c)(3) governed by a Board of Directors and assisted with guidance from members and chapter leaders serving on the organization development committee.
Applications for board and committee members are accepted at any time for persons interested in supporting PennAEYC's efforts.
Board Officers are elected by the membership from a slate developed by the Nominations & Elections Committee.  Officers serve two- year terms, January - December.  Officers are expected to attend PennAEYC board meetings, represent PennAEYC professionally, advocate for quality children's programs and funding, participate in Executive Committee meetings and activities, and chair or serve on a PennAEYC committee. For information about a board position, please contact Rose Snyder, Director of Member and Educational Services at PennAEYC.
Chapter Reps serve as liaisons between their local affiliate chapter and the PennAEYC Board, and they represent their chapter in Board decision-making.  Chapter Reps are expected to attend local and state board meetings and participate in a PennAEYC committee.
Committee Chairs oversee the work of the PennAEYC Board Committees and provide direction and assistance to the Executive Director.  Committee Chairs are expected to communicate regularly with their committee, lead meetings and work time, and coordinate with the Executive Director.
Meet the PennAEYC Board
If you are interested in a board or committee position, or would like more information, please contact Jen DeBell.
Annette Searfoss
President
Executive Committee Chair; Finance, Nominations and
Organizational Development Committee Member
Sue Long
Community Member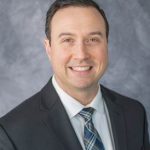 Stephen McGorry
Community Representative
Natrice Johnson
Member Representative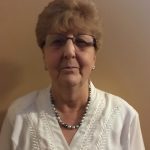 Patty Murphy
Member Representative
Anu Sachdev
Member Representative


Reginald Wilson
Community Representative
Judy Witmer
Secretary
Executive, Finance, Nominations and
Public Policy Committee Member
Current Board Openings available. Please contact Jen DeBell.
PennAEYC considers nominations for board members on a rolling basis.
If you would like to be considered for a board position, please contact Jen DeBell.