PennAEYC is proud to share the many upcoming events sponsored by our partners and PennAEYC Chapters who are actively engaged in supporting early learning educators through a variety of professional development and conference events.
For more information check out our calendar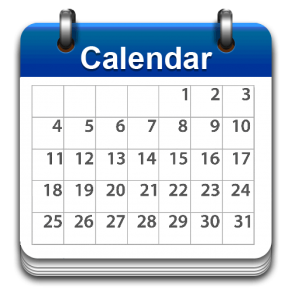 .
Upcoming activities include:
April 6, 2018
Lancaster Fall Conference Presenter Proposal Due 
For more information see the LancasterConferenceRFP_Cover_Letter_2018 and RFP Form Presenter Request for Conference Proposals 2018-RS Edits (002)
The conference will take place Saturday, September 29.
April 10, 2018 ~ 5:00 to 7:30 PM
Trying Together's Annual Celebration Dinner  Carnegie Museum of Art, register here
April 13, 2018 ~ 8:00 AM
Bucks County Chapter of PennAEYC Annual Legislative Breakfast 
For more information visit ~ 2018 Advocacy Breakfast registration form
April 13, 2018 ~ 5:00 to 9:00 PM
PennAEYC's VOICE for Children Award
For more information visit ~ PennAEYC VOICE for Children Award
Celebration Event will be held at Hershey Lodge
April 16 through 20, 2018
Week of the Young Child Theme Days 
4/16/18 Music Monday - Through music children develop math, language and literacy skills, all while having fun!
4/17/18 Tasty Tuesday - This food themed day is about more than just animal crackers! Through activities like taste tests and cooking together children and teachers engage children in learning about health nutrition and eating habits. It is also a good time to start planning that out door gardening project with the children.
4/18/18 Working Together Wednesday - When children work together they experience teamwork and communication. Working together builds self esteem, social skills as well as language and literacy skills
4/19/18 Artsy Thursday - Children develop creativity, social skills and fine motor skills when adults encourage them to use their small muscles and imaginations to create open-ended expressions and works of art. Design an "Art Gallery" and have an Art Show on Family Friday!
4/20/18 Family Friday - Families are the most important element in a child's life! Encourage families to join your program for the day or plan a special "loved one lunch" Families are the heart of supporting our youngest learners!
April 21, 2018 ~ 12:00 to 3:00 PM - Week of the Young Child ~ Play Date in the Park
Sponsored by the Capital Area Chapter of PennAEYC
Saturday, April 21, 2018 12-3 PM
Possibility Place at George Park
(Nyes Rd in Lower Paxton Township)
April 21, 2018 ~ 12:00 to 2:00 PM - Reading Fest   
Lebanon Community Library
125 North 7th Street, Lebanon PA 
2018 Spring Into Reading Fest and Play
April 28, 2018 ~ 11:00 to 2:00 PM - Homwood Early Leaning Hub Block Party
7219 Kelly Street, Pittsburgh, PA 15207
FREE, registration not required
Conference Events: 
National Association for the Education of Young Children Conferences
National Head Start Conferences
To submit an event to be added to our calendar, email Rose Snyder at rsnyder@pennaeyc.org with "Website Calendar Submission in the subject line.