We are proud to offer a variety of membership options designed to meet your professional goals. As you move through your career your membership needs may change. We hope you will choose the membership level that offers you the level of support needed to advance your career.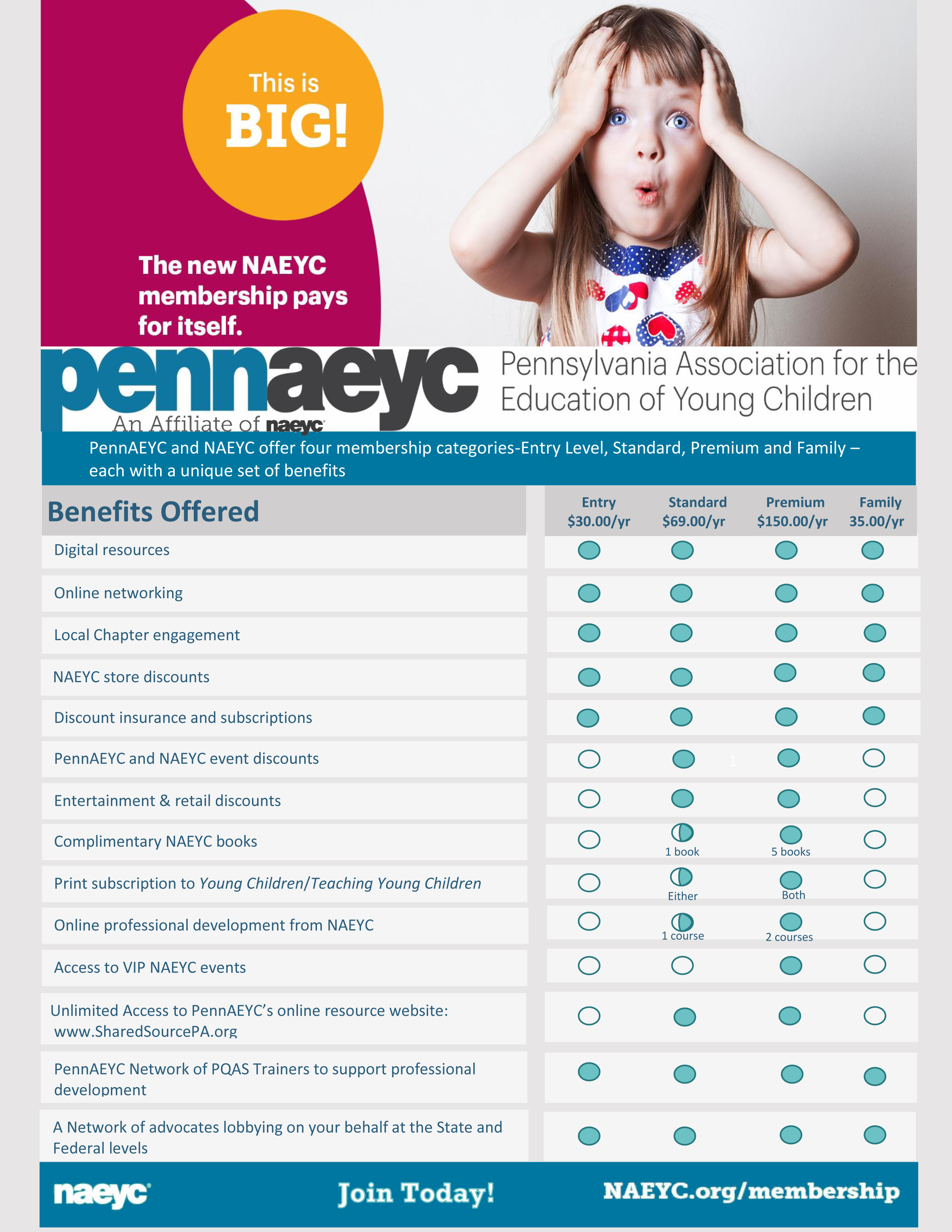 Membership Options:
Entry Level Membership ($30)
Entry Level membership is a digitally-based introduction to NAEYC and its diverse professional resources. Are you a student or young professional joining NAEYC for the first time? This is where to start! Learn more...
Standard Membership ($69)
Standard membership ensures you're fully equipped as a professional, with the latest resources, events, research, discounts, and more. Benefits at the Standard level include ALL Entry Level benefits, plus more. Learn more...
Premium Membership ($150)
Premium membership provides unparalleled access to NAEYC's robust suite of member benefits. Premium members receive ALL benefits at the Entry and Standard levels plus exclusive access to VIP events and so much more. Learn more...
Family Membership ($35)
This is an exciting new membership option designed for members outside of the early learning profession, such as parents and other family members. Learn more...
Visit our Member Benefits page for more detailed information on each membership option.